Fujifilm Instax Mini Link 2: New mobile photo printer
Despite the fact that most images are now only stored digitally, there are situations when a physical copy is required. For example, in cases where you wish to gift someone a photo. Currently, mobile resp. instant photo printers, which will now be expanded on the market by the new Fujifilm Instax Mini Link 2, are the most popular.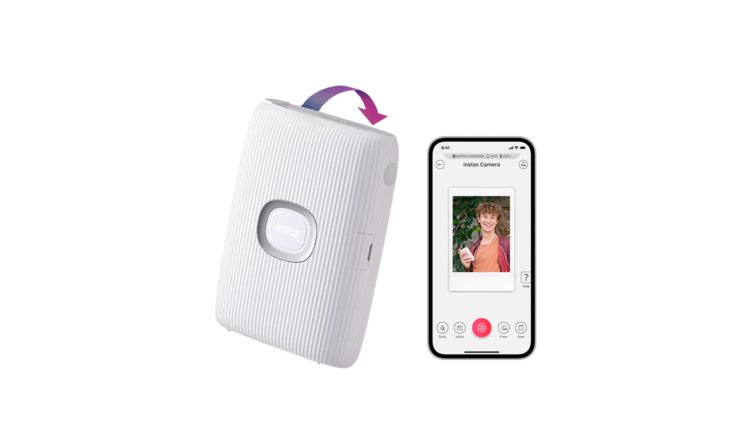 Photo Credits: Fujifilm/Promo
The most significant feature of an instant picture printer is its mobility, which translates to small dimensions. However, the Fujifilm Instax Mini Link 2 is not only small.
It introduces new photo-editing possibilities to this area of electronics. Thanks to the instaxAiR function, which works in tandem with the official mobile app.
After selecting the right effect in the application, you can write on a photo, make bubbles, and other effects by moving the printer in the air while holding the button.
There's also the option to include a QR code in the image that links to the video that was made when the photo was taken. This feature is obviously intended particularly for younger customers.
More information on the novelty can be found on the manufacturer's official website. The printer produces photos with dimensions of 62 x 46 millimeters, 800 × 600 pixels (318 dpi pixel density), and 8-bit color.
The smartphone application supports JPEG, PNG, HEIF, and DNG photo formats. They are then Bluetooth-enabled and transferred to the printer. The Fujifilm X-S10 can also send photographs to a printer.
Printing a photo takes only 15 seconds. The device can then print up to 100 photographs on a single charge of its battery. Charging takes between 80 and 120 minutes.
There is one significant disadvantage to this. In 2022, the micro USB port is used for charging, which is unexpected. The printer is 91.9 36.4 124.8 millimeters long and weighs 210 kilos. It will be available in white, pink, and dark blue for 95 dollars.
Post by Bryan C.