GREAT NEWS FOR METALLICA FANS
Self-titled Metallica's "Black Album" from 1991 will reissue!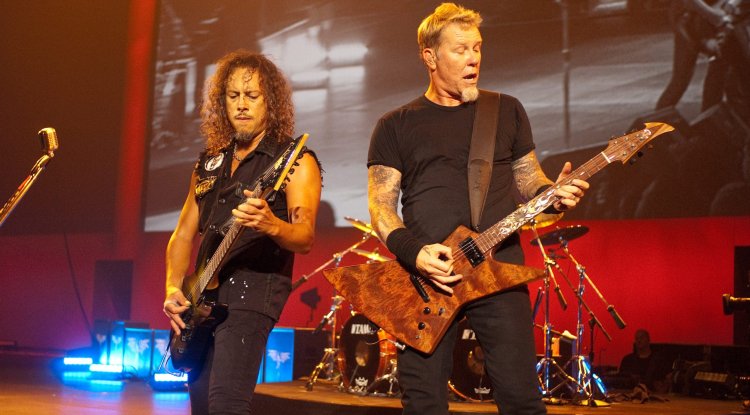 Photo Credits: Andrew Caballero-Reynolds / Stringer- GETTY IMAGES
Later this year Metallica will reissue the expanded "Black album" for its 30th anniversary. On May 21 on Instagram, the band posted a clip from a performance in San Diego, of the song "Wherever I May Roam" with the hashtag "BlackAlbum2021?"
Considering that the 30th birthday of the band is on August 12, 2021, and their habit of reissuing albums like "Kill Em All", "Master of Puppets", "Justice for All", and "Ride the Lightning", this Instagram post makes perfect sense.
Famous "Black Album" sold over 30 million copies and spent 580 weeks on Billboard 200 chart in the US. Such success had only Pink Floyd's album "The Dark Side Of The Moon".
Metallica is also reviving the "Metallica Monday" series tonight (May 24), to benefit their own foundation "All Within My Hands". This is a one-off event, they said on YouTube, as an introduction to a show from September 6, 2018, filmed at Pinnacle Bank Arena in Lincoln, Nebraska.
Still, nothing is certain yet. Some speculations are that Metallica will issue a completely new album since we know that during Covid19 lockdown, the band completed 10 NEW songs. On the other hand, Lars Ulrich said earlier this year, that progress on the new album is very slow.
Whether it will be a completely new album or a reissue of "Black Album", the fans all over the world have a reason to impatiently wait for August 12 when the rerelease of self-titled Metallica's "Black Album" from 1991 will be out!
By: Vitza - Gossip Whispers