Historic day for the cryptocurrency market: On the wings of good news bitcoin prices close to record
Shares of bitcoin ETFs should start trading today, and the market expects this to increase trading volume.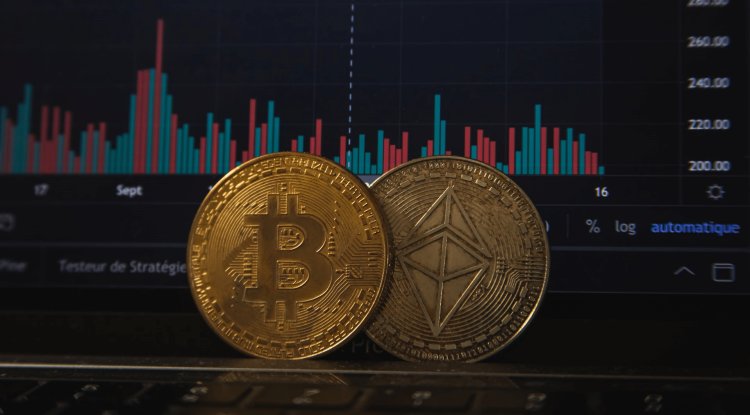 Photo Credits: Pierre Borthiry/Unsplash
The value of bitcoin continued to advance on Monday towards a record level on the wings of the recent approval of the first stock exchange-traded investment fund (ETF) in America to track the price of the most popular cryptocurrency.
According to CoinMarketCap, bitcoin was traded for $ 61,520 yesterday after 1 pm, up 0.4 percent from the day before. But in the last week, the price has grown a nice 9.7 percent.
The highest value in the last six months
On Friday, the price of bitcoin broke the level of 60,000 dollars, so now that digital currency is at the highest level in the last six months and is very close to breaking the April record of 64,895 dollars.
Analysts explain that the current rise is motivated by investors' expectations that the US regulator, the Stock Exchange Commission (SEC), will very soon approve the work of the ETF, which will monitor the price of bitcoin on the basis of futures contracts. According to the market, this would increase the volume of bitcoin trading.
Until the conclusion of the issue, it was not known whether the SEC had any objections to the launch of the ProShares Bitcoin Strategy ETF. The shares of that fund should start trading on the New York Stock Exchange today.
There should be no problem because this ETF is designed in accordance with the guidelines on investment funds that SEC chief Gary Gensler believes provides a good level of protection to investors.
The price could plummet
However, a possible rejection by the US financial regulator, which has so far not shown much enthusiasm for cryptocurrencies, would push the price down sharply, Vijay Ayyar, director for the Asia-Pacific market for the Luno cryptocurrency exchange, told CNBC.
Mikkel Morch, executive director of the hedge fund for digital assets ARK36, estimates that bitcoin could easily break the April record, but he also warned that he would not be surprised by the short-term correction.
"Investors need to be aware that hopes of a further rise above $ 60,000 and the collapse of the current highest price in history could turn into a' buy when rumored, sell when published 'scenario," Morch says.
Otherwise, other cryptocurrencies have not received such a boost in price growth on bitcoin ETF expectations. For example, the price of ethereum rose just 0.5 percent to $ 3,804 on Monday.
By: Olivia J. - Zexron