Hogwarts Legacy: New teaser, fans are demanding a release date
While the makers of Hogwarts Legacy continue to tease the game with little teasers, the book and calendar trade on Amazon is thriving. Fans are finally calling for a release date.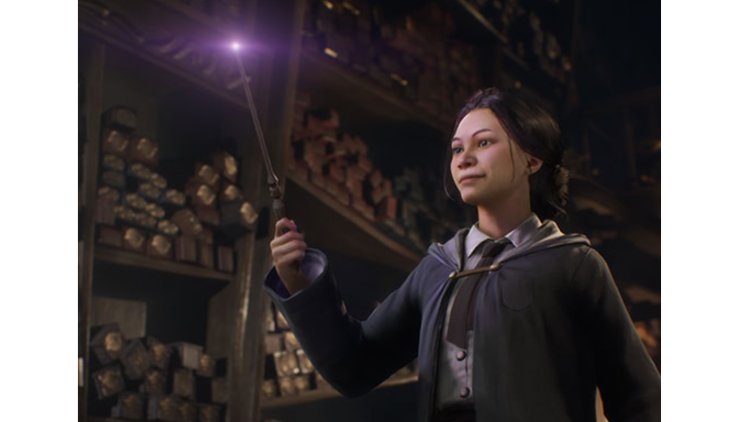 Photo Credits: Hogwartslegacy/Promo
The latest evidence indicates that Hogwarts Legacy will be released in 2022, although there is shockingly little information on the gameplay so yet. Amazon sells a variety of publications, some of which are questionable in nature.
Fans of the Hogwarts Legacy are getting impatient. Following a few delays, the action role-playing game from Avalanche Software and publisher Warner Bros. Games is set to be released later this year. That, at least, accords with the most recent government declaration on the matter.
Since April, Twitter has kept interested fans entertained with images and tiny video snippets that frequently focus on little gameplay features. Otherwise, potential buyers will have to make do with leaks, such as the various versions of the game and the rumored release date of Hogwarts Legacy.
A haunting scene and melody...#HogwartsLegacy pic.twitter.com/kplDVJC1i8

— Hogwarts Legacy (@HogwartsLegacy) July 28, 2022
Even with the most recent tweet, the fan must think for himself: "A moving scene and melody" is a short description of an animated still image with calming music that has received over 250,000 views. The irritated players demand that the final release date be disclosed in the comments.
According to reports, the topic "Release postponement" is still on people's minds. The sporadic references to the beginning of December as the publication date in the official art book do not yet persuade everyone.
However, since April, an unlicensed book has been marketed, claiming to contain all information about the game - according to user reports, it just compiles the game FAQs. The calendars, whose "official" emblem can be questioned, are also advanced in that they cover two years at the same time.
You never know if the game will actually be released in 2022. There are some odd Hogwarts Legacy goods on Amazon - proceed with caution. Maybe around Gamescom in August, we'll finally know when the game will be released in 2022.
Post by Bryan C.