IMAX Enhanced: Movies at home like in the cinema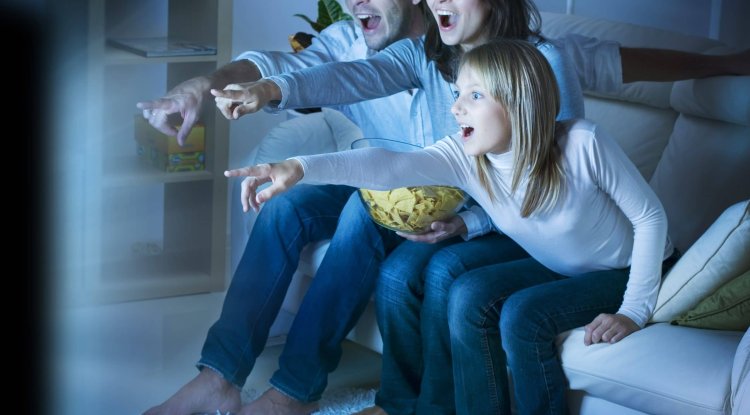 Photo Credits: Depositphotos
IMAX Enhanced is a new feature that Disney+ recently added to its streaming service. At the present, it is only available for some Marvel Cinematic Universe films, and sophisticated format capabilities are still to be deployed, but the reality is that it looks pretty fantastic and does not require any additional hardware.
Some users have good equipment to enjoy home theater, quality televisions, and large diagonals, or use the alternative offered by projectors, multi-channel sound equipment at the level of the video. We say approach because it is impossible to replicate the experience of a movie theater and even more so when we talk about one as spectacular as those of IMAX.
What exactly is IMAX Enhanced?
Since it is not possible to replicate the screen size, sound, or the same facilities of this cinematographic projection standard, Disney Plus uses its main format, an aspect ratio that expands viewing by 26 percent over today's traditional format while removing a significant portion of the horizontal black stripes.
There is plenty of displays, each with its own native resolutions. If the most common in computer monitors today are 16:9, 16:10, or 21:9, others are used in cinematography.
Since home TVs are generally 1.77:1 aspect ratio, you still see the black lines, but they are much smaller in size, improving viewing capacity and offering a much better experience.
Although there are some platforms such as Sony's Bravia Core or Rakuten TV that support it, Disney + is the only streaming service among the big ones that offer it.
It must be said that IMAX Enhanced is more than just a special aspect ratio.
The extremely high price of IMAX camera systems reduces their use in film productions and there is not as much content as those who are passionate about this type of film would like.
Better experience and free
Adding a more complete set with an A/V amplifier and good speakers improves the experience while keeping in mind our restrictions at home, such as the size of the living room or the television, and the courtesy owed to your neighborhood if you increase the volume.
The good thing is that Disney+ offers it at no additional cost to the subscription price and that it has promised to add features (and hopefully more movies beyond Marvel) to this IMAX format that we can get closer to at least in its format, increase viewing a 26% no less and reduce those annoying black streaks of traditional ultrawide formats that are the vast majority of today's film landscape. Even most titles recorded for IMAX end up in standard format when distributed to the home.
Another advantage
To enjoy this format you do not need additional hardware or dedicated televisions. The reality is that you can use it on almost any television purchased from 2018. Or on mobile devices or on PC monitors through web browsers or the Disney+ apps.
IMAX Enhanced on Disney Plus does not go much beyond the enlarged aspect ratio and specifications are lacking, especially on the audio side. But this adaptation is appreciated, which allows you to get closer to what IMAX offers from the comfort of your home.
https://www.youtube.com/watch?v=-ZyKax12fcg