Premium headphones that will make you stand out
Introducing the premium wireless headphones EAH-AZ60 from the renowned Japanese brand Technics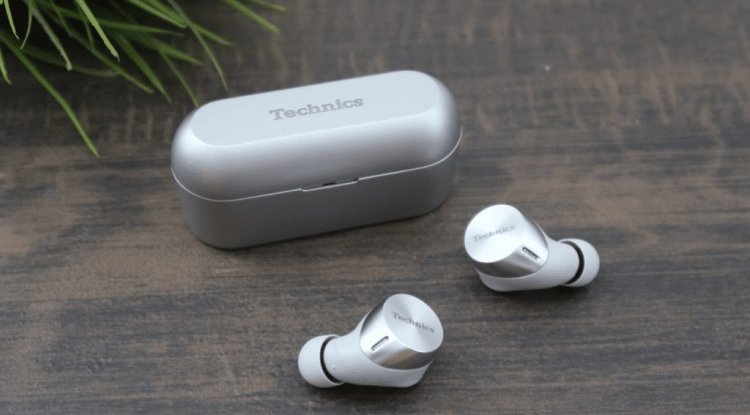 Photo Credits: technics / promo
High-quality active noise cancellation, modern design, state-of-the-art call microphones, a number of silicone earbuds, and of course the sound your ears will appreciate are provided by the Technics EAH-AZ60 wireless headset.
Music just for your ears
Noise Canceling is an increasingly sought-after headphone item, and the premium Technics headset EAH-AZ60 with its technology takes background noise blocking to a whole new level. The Technics AZ60 wireless headphones have a hybrid system for active noise cancellation, with one microphone located near the speaker units and the other built into the back of the headphone cover.
This is where the Technics Synergy comes into play, in which a microphone built into the back of the headphone masks and monitors ambient sounds, and one near the speaker unit works to filter out the remaining unwanted frequencies. Rich ANC features will definitely be useful when you want to get creative, relax, or even during a workout in the gym. The possibilities are numerous, and the EAH-AZ60 brings music reserved just for your ears.
Personalized sound settings
Pairing headphones has never been easier with the Technics Audio Connect app. Thanks to the application, adjust the settings to remove noise and sound mode to your liking. The app also helps in finding headphones.
The biggest advantage of the Technics Audio Connect application lies in its simplicity. The menus within the app provide clear and useful information, and the fluidity of the settings gives the impression of elegance due to the aforementioned simplicity. Without too much hassle, you will be able to turn on or off the active noise cancellation mode, adjust the headphones to your ears and the situation you are in. You will also be able to check the battery status of each handset.
Ambient Sound mode captures voices and other ambient sounds more comprehensively, offering a more natural sound that is similar to a headphone-free experience. Records a wide range of sounds, from low to high frequencies. Attention mode, on the other hand, reduces unwanted external noise to make it easier to listen to voices. Perfect when you need to hear information for example at the airport or while waiting at the doctor, etc.
Useful information
- 7 pairs of silicone earplugs
- Touch music and call management technology
- Easily portable plastic box for charging and storing headphones
- Possibility to use only one handset
- Fast charging (15 min for 70 min playback)
- Up to 7 hours on a single charge while ANC mode is on
- Up to 24 hours playback with charging box
- Available colors: black, silver