Spyro the Dragon - a dragon for all time
On this day, 23 years ago, the PlayStation received a valuable exclusive in the form of the Spyro The Dragon platformer.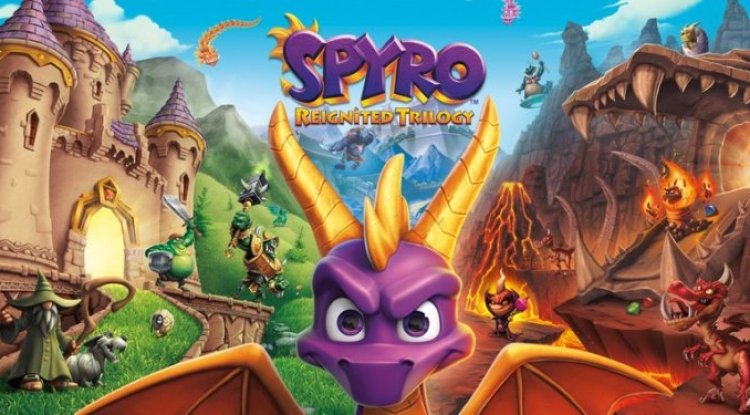 Photo Credits: Insomniac Games / promo
On this day, exactly 23 years ago, Spyro the Dragon took off on the European market. The purple dragon on the first PlayStation rescued its species from Gnasty Gnorac, fried frogs, and collected diamonds to buy its way by balloon to new places.
In case you didn't know, the Spyro ended up purple because its initial green color was a problem because it blended in with the grassy environment. Admittedly, the game was originally conceived as a far darker and more serious title modeled after the film DragonHeart, but at the suggestion of Universal Interactive Studios, Sypro ended up as a title for a younger audience given that children made up the majority of the PlayStation platform demographics.
At its core, Spyro was a 3D platformer like many other games of the time, but excelled in flight mechanics, among other things. Insomniac Games paid special attention to this segment of gameplay during development and even consulted with a NASA engineer to guess and adjust the controls while flying.
Spyro was also ahead of other 3D games of its time by a unique method of rendering worlds. Its large levels are built to load in two states - lower quality for distant objects and higher quality for closer objects. This technique was later adopted by a number of other titles.
Upon its release, Spyro became a favorite character with PlayStation owners. Together with Crash Bandicoot, he grew into a gaming icon, but also into the mascot of Sony's console. It got two sequels on the original PlayStation - Ripto's Rage! (1999) and Year of the Dragon (2000). After that, the series jumped to the portable GameBoy platform along with a series of games, and since 2006 it has launched a new trilogy called The Legend of Spyro.
Recently, Spyro became part of the Skylanders franchise, but thanks to the success of remastered Crash Bandicoot, on the occasion of its 20th anniversary, it received a remaster collection of the first three games in a package called Spyro: Reignited Trilogy, bringing Spyro to the PC platform for the first time.
By: Amber V. - Zexron