Steam Deck gets a successor
Steam Deck hasn't come out yet, and Valve is already preparing a successor.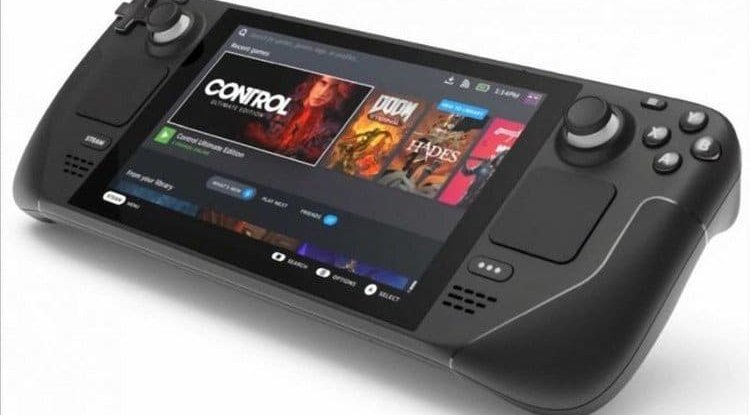 Photo Credits: Valve
Steam Deck hasn't come out yet, and Valve is already preparing a successor. In an interview with RPS (Rock Paper Shotgun), Valve designer Greg Coomer, when asked about how Valve decides to align Steam Deck in the future, especially with the technology that is advancing so fast, replied: "We are already looking to the future because we believe this product line will have a long life, so it is obvious that we are already thinking about what to do next, we have already started planning in that direction. There is no design for Steam Deck 2 yet, but we are going in that direction and discussing charting the way for the next iteration of our device. "
Having already touched on the future, in the same interview Lawrence Yang, another of Valve's designers, sees the possibility that Steam Deck will get a revision in the near future that will work great in games by offering 4K resolution although for the first Steam Deck model they gave priority to balance resolution and performance. "We have to strike a balance and we are really happy with how it is now. You know, technology is advancing. Maybe in a year or two, we will have something that will make it possible. ", says Lawrence referring to the 4K version of Steam Deck.
On one hand, talking about the next iteration makes sense if Steam Deck is trying to make a device like say Xbox or PlayStation, which comes out every couple of years.
On the other hand, talk about plans for Steam Deck 2, without the first version coming out yet is very risky. Especially when we remember Steam Machines and its achievements in the market.
However, the designers say the company is confident in what it does. "Since many people choose to upgrade their existing computers, we feel pretty confident that Steam Deck will be their choice," says Greg Coomer.
By: Amber V. - Zexron