Steam Deck: GOG without official support
Valve's handheld PC Steam Deck is coming soon and the list of compatible games is growing, although there is no official support from GOG.com.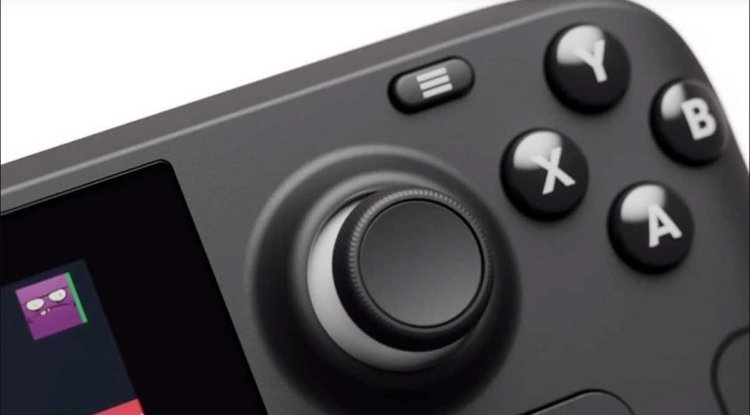 Photo Credits: Valve / Promo
Valve's handheld PC Steam Deck is coming soon and the list of compatible games is growing, although there is no official support from GOG.com.
PC platform GOG.com, known for reviving classic games, has answered a question on Twitter about its own support for Valve's upcoming handheld PC Steam Deck, which is scheduled to become available for delivery on February 25th for early reservations. According to this, there is no official GOG support for the Steam Deck, but "since the device has an open architecture", it is said that Windows can be installed and thus also run GOG games.
As is well known, the Steam Deck relies on an in-house Linux distribution with the SteamOS operating system, which makes the GOG reference solely to Windows somewhat incomprehensible, because even if the majority of the GOG catalog consists of Windows titles (over 4,000 pieces), so 1,135 Linux-compatible games are also currently listed, which should therefore basically play on Valve's handheld PC. Apart from that, Linux support for the GOG Galaxy client is still missing, which is why Linux games from GOG.com cannot be used quite as comfortably as under Windows.
Steam Deck: Game support is growing
Meanwhile, Valve recently announced that over 400 games from the in-house platform are ready to be played on the Steam Deck. Unofficially, this number is said to be even higher, as the blog Avery.cafe has determined with the help of data on Steamdb.info: As of February 20, out of 969 games tested, 368 games are said to have "Verified" status, 277 playable titles with minor limitations and 324 unsupported games.
In the meantime, Steamdb.info lists more than 1,000 games that are said to be compatible with the Steam Deck, and the number is constantly growing. In line with the upcoming release of the Steam Deck, Valve recently released Proton 7.0, which promises further support for Windows games, and AMD's performance-enhancing upscaling anti-aliasing FidelityFX Super Resolution has also made it to the handheld PC.
In other news, according to the report, the next role-playing game of BioWare is on schedule and is planned for release in the next 18 months. Dragon Age 4 is thus moving towards the 2023 edition, which could have been predicted recently because rumors knew that the 2022 edition was quite impossible. Dragon Age 4 has been running since at least 2017. However, the development did not go without obstacles. Because of (unforeseen) mistakes in the game, in the meantime, at least some elements have been returned to the drawing board, and personnel changes in important positions usually cause a little rest in development. This was to be expected, considering that it is a pretty good project.