The Battle at Lake Changjin beat "James Bond" at the box office, and it's no wonder (VIDEO)
It is also the most expensive film ever made in China, costing more than $ 200 million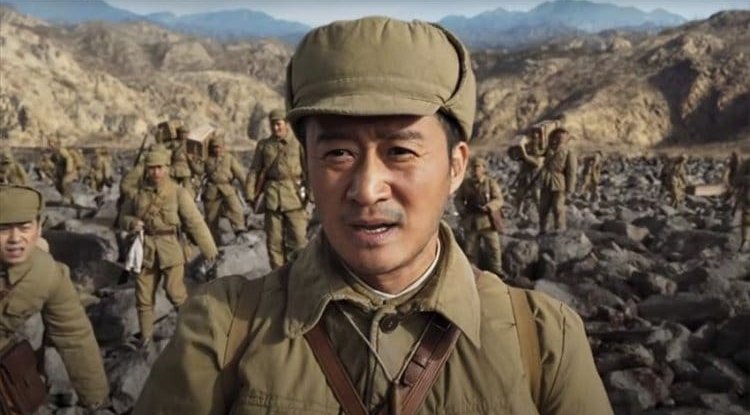 Photo Credits: Youtube/GoldPoster Movie Trailers
The film that is currently breaking rating records, and which you probably haven't even heard of, is "The Battle at Lake Changjin" and is on its way to becoming the highest-grossing film in China of all time. The achievement, which is supported by the Chinese state itself, follows a group of Chinese soldiers during the Korean War who are trying to repel American and allied forces from today's border between China and North Korea.
The film arrived in Chinese cinemas on September 30 - the day before the Chinese Sunday public holiday - and has so far earned 769 million dollars, writes "Variety", referring to the data of the consulting company Artisan Gateway.
The Chinese box office is the largest in the world, which means that "Battle of Lake Changjin" is the highest-grossing film in the world.
It is also the most expensive film ever made in China, costing more than $ 200 million, The Hollywood Reporter added.
The film coincided with Beijing's joint efforts to boost national sentiment on the occasion of the 100th anniversary of the founding of the Communist Party of China.
And it seems to be paying off: Based on the current trajectory, "Battle of Lake Changjin" will become the greatest film of all time in the country, state media reported to the Global Times on Sunday.
Currently, the most successful Chinese film is "Wolf Warrior II," which grossed $ 882 million in 2017. The film's star, Wu Jing, also plays a prominent role in the film "Battle of Lake Changjin".
The Chinese ticket sales portal Maoyang estimated that the "The Battle at Lake Changjin" will earn a total of 843 million dollars, Deadline reports.
"Battle of Lake Changjin" will soon compete at the Chinese box office with a new James Bond film "No Time To Die", which premieres on October 29, and "Dune", which premieres on Thursday.
By the way, "No Time To Die" earned a modest 100 million dollars in two weeks of showing around the world, writes screenrant.
The Chinese government has long held tight control over film releases, often censoring or even banning certain films.
By: Olivia J. - Zexron