The Samsung 990 PRO SSD will release the PCIe Gen5 interface
Samsung has submitted a new line of solid-state drives to the Korean regulator. Everything points to the Samsung 990 PRO, the new generation PCIe 5.0 SSD.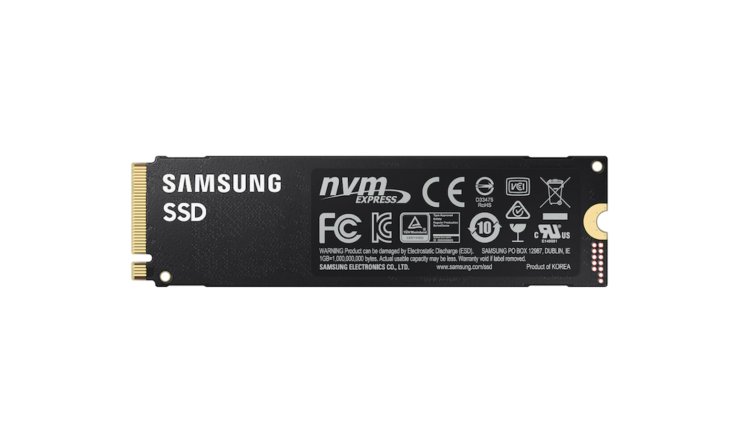 Photo Credits: Samsung/Promo
In a few months, consumer storage will take another step forward by leveraging the capabilities of the PCI-Express Gen5 interface. It should be noted that the Intel Alder Lake platform already supports this interface (although in a restricted capacity due to the number of lanes), which is likely why the new devices have not yet been released.
The release of the next Intel Rocket Lake platform, as well as new processors and motherboards based on AMD's ZEN 4 architecture, expected this quarter, should mark its formal debut.
Samsung is the world's largest vendor of solid state drives, and it is clear that it will be among the first to launch these drives, which will be available in M.2 configuration under PCIe 5.0, resulting in increased performance.
Intel showcased the capabilities of this interface at CES in January, promising stratospheric sequential reads of up to 13,000 Mbytes per second and writes close to that level: 12,000 Mbytes per second.
Another new feature will be NVMe 2.0, a new version of another important protocol in SSDs that allows the unit to be bootable, decreases I/O overhead, and allows the host hardware and software to fully leverage the levels of parallelism that these units are capable of reaching.
Samsung's internal designation for the version it filed with the Korean regulator comprises the codes "MZ-V9P1T0" and "MZ-V9P2T0." Existing Samsung 980 Pro PCIe Gen 4.0 SSDs are designated "MZ-V8P1T00" for reference.
Unlike other integrators, the Samsung 990 PRO is believed to be a fully proprietary system, including NAND flash memory, DRAM cache, and the South Korean conglomerate's own controller.
It should be noted that Samsung has already produced its first PCIe Gen 5.0 SSDs for servers and data centers, with the PM1743 model delivering up to 15.36TB of storage capacity.
It is not necessary to have as much storage capacity in consumption, but a new advance of up to 8 Tbytes is expected, in addition to the standard 1, 2, and 4 TB. It should be available soon after Intel and AMD unveil their new processor platforms.
Post by Bryan C.