Three websites to edit photos and video, without login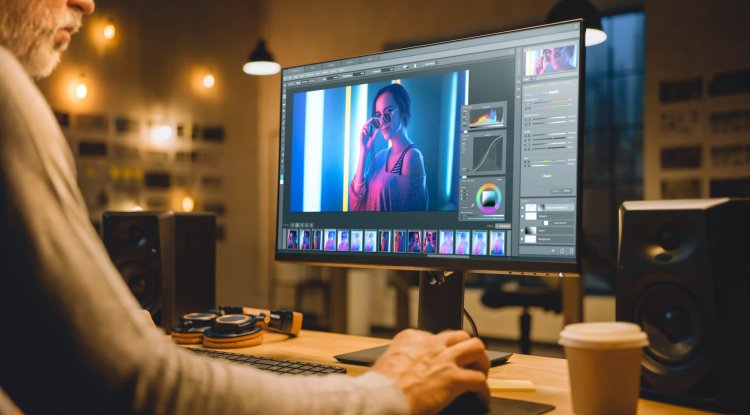 Photo Credits: DepositPhotos
There are many websites that save you time, are easy to use and offer a lot. Maybe you really like the ones offered below.
1)
Remove.bg
Sure, you have a lot of beautiful pictures, but you don't like the background. Often these pictures are not published, but you wanted to. There is a quick solution. On the website remove.bg, you can upload the image you want. It will quickly remove your background. While you are on the site, you can put one of the offered wallpapers and you can upload it from your phone. The results are quite good, but in HD you have to pay and you can download the lower image resolution for free. You can use lower resolution images for profiles. The site offers many solutions. There are also software solutions to edit your images quickly.
2)
Cleanup.picture
We all picture nature at least once, but the pictures were with many people. With the help of AI it deletes what you don't want in the picture and leaves an acceptable background. You can delete literally everything. The website offers solutions for your ads, to speed up your work, it is possible to have HD images if you log in.
3)
Unscreen.com
This website processes video, deletes the background and you can put whatever you want. The resolution is great even if it's free. On the website, you can also find price offers if you want them to process your video for the agreed duration.
All three sites work fast. These sites are easy to use and there are few ads. You can insert any image. These are quality solutions that everyone can use.
Bonus and announcement
Soon in the news, everything you need to know about Canva.
Canva is extensive, with many possibilities. If you want to create a Facebook or Instagram post, a presentation, a new logo, a flyer, Canva offers hundreds of design ideas. This tool is so easy to use and user-friendly, no experience in designing or creating content is required.
It is possible to make a short video of the ticktock format, Canva already offers solutions, but you can make your own version or improve the one that already exists. Canva is free, but not all possibilities are available to you. When you are a subscriber at a certain price, you can do much more, but you only need to subscribe for some work.
Of course, you can always learn Photoshop. Once you master everything, you have that knowledge forever. There are many examples on YouTube. In a week, if you actively learn everything, you will master the basics.
Maybe you decide to become a designer, then you need all the opportunities you have to finish the job the fastest. It used to be difficult for every designer and their work was much more appreciated. Now everyone creates various design solutions and designers are no longer paid that much. In the new year, you can edit images and have significant results.
We hope you find our tips useful.