Top Five Disk Cleanup Tools on Windows 10
Programs that clean and remove old and unnecessary files and folders on your computer will improve your overall computer performance at the same time.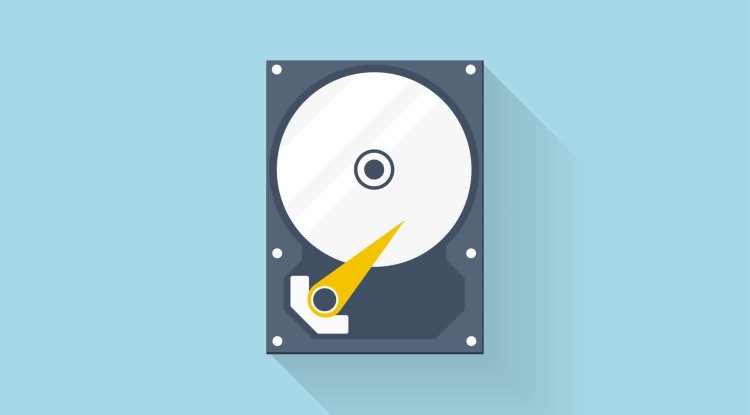 Photo Credits: DepositPhotos
Saving documents, photos, videos and other content to a computer's disk often takes place with little worry about their storage capacity and limits. Although we always think that the large capacity on the disk lasts indefinitely, we are often surprised when we check how much time is left after a long time. Even large amounts of available 1 or 2 TB disk space can be taken up in an instant.
For some disk limits, organizing and sorting all files and folders can be very demanding and time-consuming, especially if the process is done manually by sections.
Fortunately, there are "clean-up" programs that make the whole procedure much easier.
Programs that clean and remove old and unnecessary files and folders on your computer will improve your overall computer performance at the same time.
How do they know what content needs to be removed?
This form of software usually targets files that are unused in your Downloads folder, where all downloaded content from the Internet or various applications is located. It also pays attention to the contents of the Recycle Bin, where the deleted contents are located which are actually intended for permanent deletion.
In this group, it is necessary to add the so-called "Temporary files". These are files that temporarily contain information while another application, file, or content is being created on your computer. They save and move data, manage settings, help recover lost data, and manage user data. Programs that are related to Windows usually create them as files with the ".temp" extension, but they can also appear in other formats.
"Temporary files" actually contain temporary data and information, and the mentioned "clean-up" programs are also working on deleting them.
Additional tasks that clean-up programs still do are compressing old, intact files and folders to avoid taking up unnecessary disk space, and often include many computer security features.
With their use, work on Windows 10 computers can be sped up and improved. It is only good to know the options before using them.
Below are the five most useful clean-up programs. CCleaner
CCleaner has been available on the market for many years and is very popular because of its reliability in performing tasks. Besides cleaning up "garbage" and "temporary" files, CCleaner will make sure that your computer speeds up when freeing up disk space.
It is important to note that its free version covers the most important features that the user needs, such as cleaning unused files, removing the "cache" from the web browser and deleting unwanted cookies.
The paid version includes real-time protection and automatic computer cleaning schedules.
What is special about CCleaner is the ability to use the Drive Wipe feature. It can be used to completely erase data from a disk, which can be especially useful when selling a computer, as it removes all user-related content.
Wise Disk Cleaner
This is a program that helps remove unnecessary files and folders. Wise Disk Cleaner, unlike CCleaner, allows you to automatically set up disk cleanup according to user needs.
For good measure cleaning the system, this program clears the history of web activity on each web browser, so it can be said that it is a great tool for improving privacy and protecting users. It eliminates cookies stored on the computer to ensure that the user's identity is not trackable and that surfing the Internet is secure.
Wise Disk Cleaner, besides all the above, has an automated disk defragmentation feature that can streamline the layout of files on partitions regularly. The schedule of defragmentation can be established daily, weekly and monthly, depending on the needs of the computer.
Minitool Partition Wizard
Compared to other "clean-up" programs, the Minitool Partition Wizard is very specific and efficient in its work on the computer.
In technical terms, it is not software that will delete temporary and unnecessary files on your computer but will help optimize partitions on your computer. For example, if you as a user need more free space on your computer, but its partitions are occupied by the programs and applications you need, the Minitool Partition Wizard can help you customize partition sizes, format and share, and is useful for converting FAT conversions in the NTFS file system without data loss.
Additional features of the Minitool Partition Wizard are disk partition testing to check for potential read errors. This is useful in situations where the disk takes a long time to process files. The program also has the option of deep disk cleanup where files are permanently deleted from partitions without the possibility of restoring them.
ShredIt
ShredIt is a great tool in situations where you want to permanently delete files from disk without allowing them to be restored or reused. It simply ensures that no one, not even the user, has access to the deleted content again.
ShredIt can remove everything from your computer - files, folders, free disk space, files that have already been deleted, entire disks, external disks, USBs and more.
This is the perfect tool for users who handle confidential data and documents on a daily basis, as it can erase every trace of them on your computer and prevent workable compromise by hackers and malicious software.
ShredIt can remove large amounts of content at once, but it also offers users the option to focus on deleting a single file. It can clean disk partitions while ensuring that disk space is free of "junk" and other unwanted file formats, and the user determines how thorough these processes are.
BleachBit
BleachBit is another useful "clean-up" program that will be good for disk cleaning. What some people may like about it are, besides various methods related to removing files on disk, security features that allow you to customize personal documents.
With BleachBit, every file that is deleted is carried out through a special procedure where all its traces are completely removed from the computer, which will be especially appreciated by those who work with sensitive data and information.
The interesting thing about BleachBit is that it does not have a "Cancel" button when starting the deletion process, so these procedures, except with complete closure of the program, are final and there are no options to restore the procedures.