Ubisoft would be open to consider takeover bids
At Ubisoft's quarterly investor call, CEO Yves Guillemot stated that the development studio can continue to exist independently.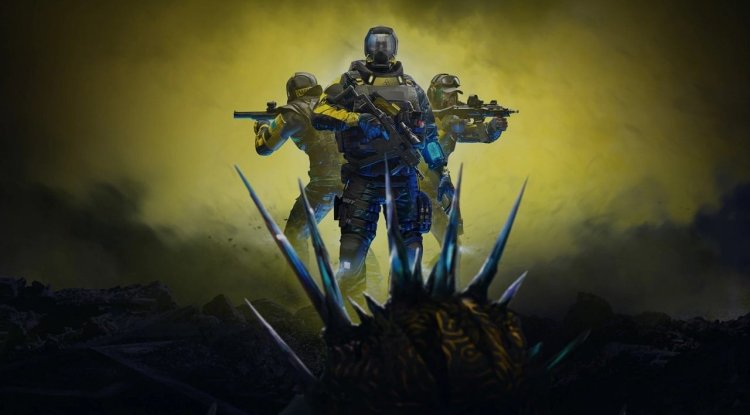 Photo Credits: UBISOFT / promo
At Ubisoft's quarterly investor call, CEO Yves Guillemot stated that the development studio can continue to exist independently, but that potential takeover bids would also be reviewed. In the recent past, large players have often taken over studios.
The big takeover deals in the video game industry appear to have accelerated in recent months. Influential companies such as Microsoft, Sony, Take-Two Interactive, or Tencent grabbed various developer studios and integrated them into their own. The most prominent example is probably this year's announcement that Microsoft will take over the crisis-ridden Activision Blizzard for about 70 billion US dollars.
What about Ubisoft's takeover plans?
Another developer studio, which is also involved in any scandals from time to time, is called Ubisoft. After Microsoft's takeover of Activision Blizzard, Ubisoft may be one of the companies that could also be bought out. This was also raised at the studio's last quarterly investor call, with CEO Yves Guillemot dropping a few words. He reiterated that he has no doubts about the continuation of Ubisoft's independence as long as it is desired. The IPs, assets, and workforce of the Assassin's Creed and Anno publishers should make a major contribution to this.
"We have always made decisions in the interests of our stakeholders, which are our employees, players and shareholders. Ubisoft can remain independent: we have the talent, the financial possibilities and a large portfolio of original IPs. However, should there be a purchase offer for us , the Management Board would of course examine this in the interest of all stakeholders." - Yves Guillemot, CEO of Ubisoft.
CFO Frédérick Duguet also commented on the cause at the investor meeting, adding to the words of the CEO: "What we can say is that we have quality assets, we have the scale to remain independent and to have very significant values ​​in the future create because we have scale in terms of our workforce, engineering, technology, IPs and engaged communities."
In addition, there will be other deals of this type in the video game industry this year, which are said to be at the end of negotiations. At least that's what Game Awards founder Geoff Keighley wants to know, as he announced on Twitter at the beginning of the month. Jim Ryan, the head of Sony Interactive Entertainment, supports this thesis, among other things, because after the recent deal with Bungie he is said to have confirmed that Sony intends to take over other studios.
In other news, in less than a month, Ubisoft wants to release another DLC for Assassin's Creed Valhalla with Dawn of Ragnarök. This time, the player takes the role of Odin in the dwarf world of Svartalfheim, where numerous giants are up to mischief.