Unleash performance beyond expectation
The Transcend 110S 512GB is a quick alternative to a storage solution or upgrade an existing PC desktop, and why not a newer laptop.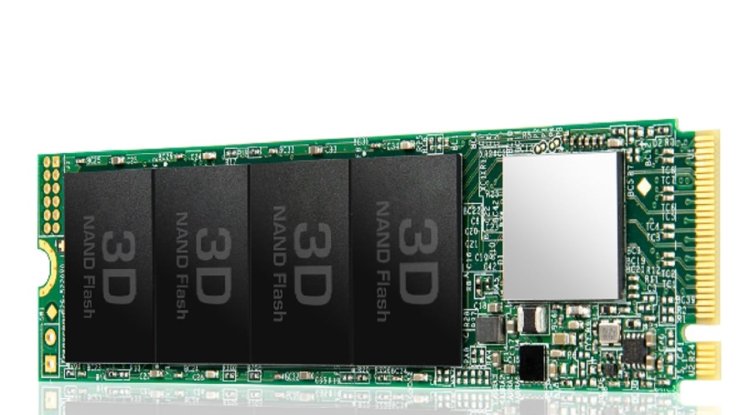 Photo Credits: Transcend / promo
The Transcend 110S 512GB is a quick alternative to a storage solution or upgrade an existing PC desktop, and why not a newer laptop. It is also suitable as a fast external drive option in combination with the increasingly available USB-C 2x2 drawers. So, a solid, budget-friendly SSD that will satisfy you in terms of extra space and speed ...
When you want a lot of fast space for data storage and installation of applications and games, today, according to some unwritten rule, SSD is imposed as the main solution. And not just anyone, but in the case of newer computers and laptop portable versions, it is a faster M.2 PCIe x4 interface, in order to maximize the width of the bus and transfer as much data as possible. We could only dream of such high transfer values ​​in the era of the hard drive rule. When you combine this feature with a decent price, you get a solution that no user can resist - this is exactly the case with today's Transcend 110S PCIe x4 SSD, which comes in the form of M.2 devices.
It is certain that there are faster SSDs on the market, but there is a performance limit after which most average users do not feel the benefits of acceleration. Everything beyond that is really difficult to measure. This brings benefits only in some specific situations that are not the scope of work of ordinary users. Transcend is counting on them with this SSD model. Why pay twice as much for some whimsical SSD when it is of no use in your case. 
Thus, the Transcend 110S essentially targets the needs of the average demanding user who wants to take advantage of all the benefits of accelerating the use of an M.2 SSD based on the NVMe 1.3 protocol. From there, you will often find Transcend products in domestic PC configurations that are guided by this healthy and concrete philosophy - give the user exactly what he needs, no less and no more than that, and at a fair price.
Features and capabilities
Well, that's exactly how this SSD was made. It uses an M.2 interface that is connected to a chipset or CPU system controller, connected by a bus of four third-generation PCIe paths (PCIe x4 Gen3). Enthusiasts will say that this is not the fastest currently available standard, while most ordinary users do not care about the data in question, but about what they feel at hand and fingers while working in applications or playing. And for something like that, these specifications are more than enough.
Our 512GB Transcend 110S model arrived with NAND chips on one side of the PCB and is, therefore, in addition to the classic purpose in desktop systems, created for "upgrading" newer laptops where there is less space in the M.2 position. There is a certain inconsistency with the specifications on the official website of the manufacturer, which says that this is a two-sided model and that the one-sided one in the same capacity is marked 112C. The reason may be the fact that from the moment of presentation until today, the technology of making NAND chips has advanced, so in the meantime, 110S models have also become one-sided. If this detail is important to you, then pay attention when purchasing. 
By the way, this is a standard M.2 2280 model, so it is easy to install like other similar M.2 SSDs. It uses 3D NAND type of flash memory, which in our opinion is better than the QLC NAND model and there is no additional fast DRAM cache, but it uses the so-called Host Memory Buffer caching system, as the data caching system differs from the way hard drives do it. Instead of the data itself, SSDs cache the folder and data addresses where they are stored.
The Transcend 110S uses a Silicon Motion SM2263XT NAND controller designed specifically for SSD models that do not use SDRAM cache but contain a minimal amount of even faster SRAM cache. However, data address folders are large, and the larger the amount of data you transfer, the larger these tables are. Windows uses tables with addresses that far exceed the amount of SRAM cache in this controller, which is why it uses a special algorithm to update only the parts of the table that change most often. Therefore, this solution is not ideal in terms of maximum speed for demanding jobs that involve the exchange of large amounts of data, while the complete address folder is placed in the part of the system RAM. Newer versions of Windows support this way of caching, which can result in up to 3x better results when copying frequently used data. That is why we say that this Transcend 110S, like all similar SSD models without DRAM caching, is primarily intended for a normal working scenario of an average, not a demanding user.
Although the story of the HMB caching system may seem complicated, in practice it works surprisingly well, so the conclusion is self-evident - do not run away from the so-called. "DRAMless" SSD model. In terms of performance with an average of real 1.5GB of transfers when reading and writing data, it is a classic member of the middle-class M.2 SSD model such as Kingston NV1, ADATA SX6000, or Patriot P300 model and the like.
Despite the fact that it arrives without any cooler or that famous thermo-graphene sticker, it heats up noticeably less than the fastest PCIe x4 Gen4 models even some 20-degrees less, and doesn't suffer from the "throttling" deceleration effect if you don't have a proper cooler on board. It is also interesting that the controller is practically the coldest part on the printed circuit board of this SSD.
We also draw your attention to the very useful "SSD Scope" software in which you will find all the necessary information about your SSD, read the current operating temperature and condition of NAND flash memory, and find useful tools for the permanent erasure of data from SSD as well as one for cloning the contents of an old hard drive.
In terms of durability, the manufacturer guarantees 200 TB of data entered during its lifetime for a capacity of 512GB. Less than similar ADATA Swordfish models with a guaranteed 240 TBW, but more than the Patriot P300 and its 160TB of registered data and the Kingston NV1 with only 120 TB. The price of the mentioned models is very similar and should amount to around 70 dollars for a capacity of 500GB.
Final impressions
This is a really great choice if you want to run your computer with a single SSD upgrade, whether it's a system drive or a second or third one for installation and more storage capacity. Why not as an external variant in the increasingly available fast USB-C 2x2 drawers.
The Transcend 110S was created for such an occasion, it is not expensive, and it provides all the benefits of SSM NVME 1.3 technology. Available and affordable, there are no compatibility issues, and it will work even on MacBooks where it was still possible to upgrade the system with a "blade" adapter. All this speaks in favor of this good SSD, which is a bit unfairly out of the focus of user interest because with its good features and affordable price, it deserves to be at the very top of the choice of affordable M.2 SSD PCIe devices.
Pros
Compatibility
Easy installation
Affordable price
Cons
Only average performance
Strong competition in this price class
You can buy this product on Amazon for 74 dollars.