A powerful electric bike for fun roaming on the road
What is the best way to describe electric bikes? Is this a useful accessory for leisure cyclists? A bike that enables us to accomplish more than ever before?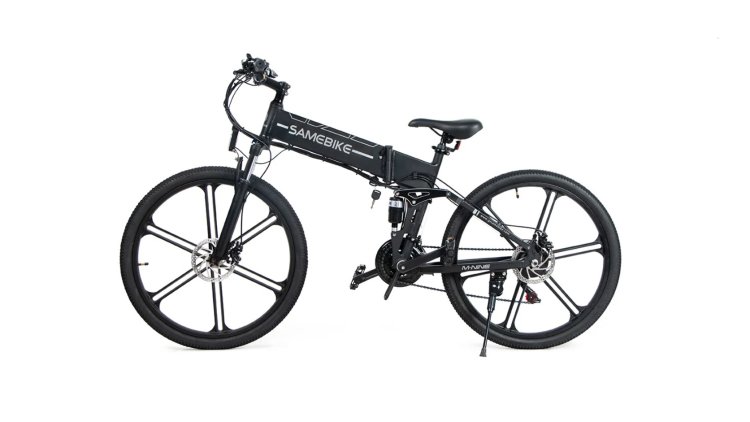 Photo Credits: Samebike/Promo
Electric bicycles have both advocates and detractors, but there are far more of them. It is difficult to argue against the benefits of electric bikes or the electric drive itself.
Demand has risen dramatically in the last year, and many businesses have struggled to keep up with orders, due in part to a lack of supply.
The Samebike LO26-II electric bike is composed of strong aluminum alloy and can carry up to 150 kilos. It includes a 500-watt electric engine that allows you to travel at speeds of up to 35 kilometers per hour.
You will have no trouble climbing slopes with a slope of up to 35 degrees. A completely charged battery with a capacity of 10 amp hours allows you to travel up to 35 kilometers in electric mode and up to 80 kilometers in "assistance" mode.
There are four driving modes: fully electric, the pedaling system with power regulation, motorized driving, and unaided mode. The front suspension fork and shock absorber minimize vibrations and shocks, ensuring comfort.
The front and rear disc brake systems provide safety by providing highly effective braking even at high speeds.
A bright LED headlight, a bell, and a red rear reflector improve the cyclist's visibility on the road, while also protecting the biker from other road users at night.
The handlebar panel displays basic information such as battery power, speed, time, gear ratio, and so on. You can also charge your phone while driving.
To avoid uncomfortable sensations while driving, you can modify the seat. The battery can be easily removed for the charge.
The Samebike electric bike is also foldable, which means that storage is simple and the bike takes up little room. The folding e-bike is an excellent mode of transportation for city visits, shopping, and daily duties.
Post by Bryan C.