ELON MUSK BUILDS 55 KM OF TUNNEL UNDER LAS VEGAS
Boring unanimously obtained permission from the city of Las Vegas to build a 55 km long tunnel network.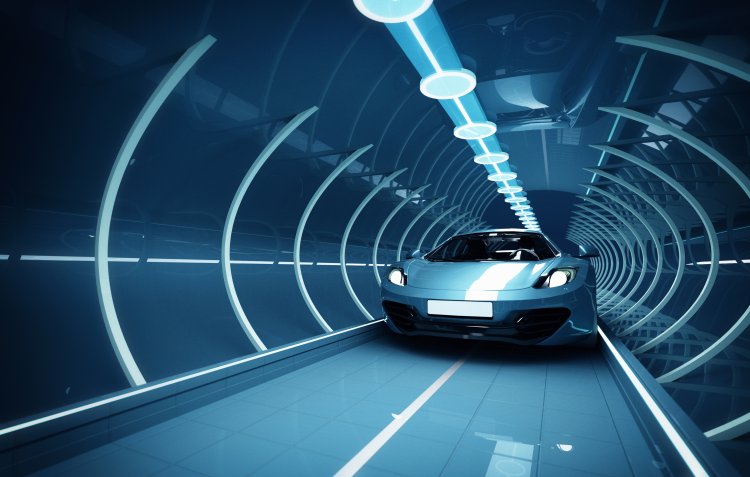 Photo Credits: Shutterstock
Boring's underground transportation system will be longer than originally planned. The company, founded by Elon Musk, unanimously received approval from the city to build its underground transportation system, called Vegas Loop, under the city.
When members of Clark County first approved the Vegas Loop, the idea was for it to be a 47-kilometer-long network of tunnels connecting 51 stations.
According to the new plan, the network will cover a length of 55 kilometers and will have a total of 55 stations, including those that will serve Harry Reed International Airport and Raiders Stadium.
The president of the Boring Company, Steve Davis, said that the construction of the tunnel in the center of Las Vegas could start in 2023.
"We are currently on the second, and there are eight steps to the official opening. We have a long way to go and a lot of work. If I had to estimate at the moment, my estimate would be that the machines will start working next calendar year."
Davis also said that the ride from the "Fremont Street Experience" shopping center to Harry Reed International Airport, which are about 10 km away by air, will cost about 12 dollars and will take about eight or nine minutes.
However, before a monorail system can transport people to and from downtown Las Vegas, a company must first secure a bunch of design permits and approvals.
Many media outlets were invited last year to try out the 2.5km section of the tunnel, but the impressions were not great, moreover, many were disappointed.
Post by - Bryan C.