How to check if the game library is verified
Shortly before the market launch of the Steam Deck, Valve gives tips on the available games. A new tool lets you check your library for console compatibility.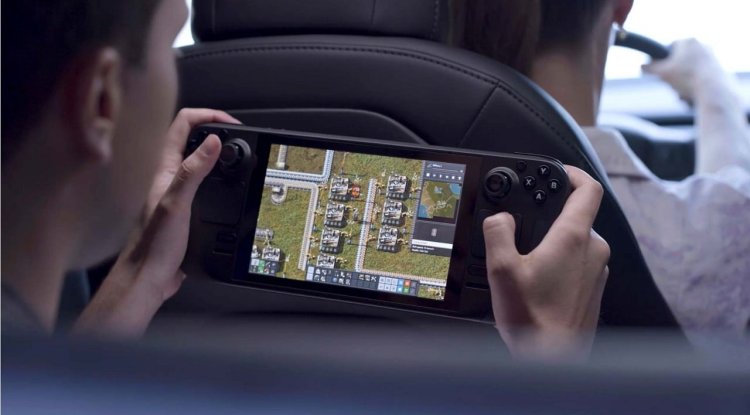 Photo Credits: Valve / Promo
Shortly before the market launch of the handheld console Steam Deck, Valve gives tips on the available games. A new tool lets you check your library for console compatibility. Players register with their Steam account on a website, which then rates the games included.
Valve is currently planning the upcoming Steam Deck launch. The handheld console celebrates its official launch on February 25th. Pre-orderers can place their orders on this date. The first devices are to be delivered from February 28th. Now the company has revealed how players can check which of their games are compatible with the console.
Valve releases verification tool
According to Valve, more than 400 titles are already verified and playable for the Steam Deck. Of these, at least 169 games should be playable and 243 titles should be verified. Among the latest games that have been verified, there are about four titles from the Yakuza series, Resident Evil Village, FTL: Faster Than Light, Devil May Cry 5, or even Tales of Arise.
Players who want to check their own Steam library for compatibility can now easily do so. Valve has provided a new tool for this. Users can now log into a dedicated website and check which of their games is suitable for the Steam Deck .
Valve also indicates that the game verification process is far from complete. New games for the Steam Deck are constantly being tested, and even after the launch of the handheld, titles will continue to be scrutinized. And even if a game hasn't been reviewed yet, that doesn't necessarily mean it won't work on the Steam deck.
In other news, spring 2022 was already mentioned last year as the release date for the "full version" of Unreal Engine 5. This plan seems to be still up to date, because Preview 1 of UE5 has now been published, as a blog explains. Epic is currently continuing to work on the final version, in which all the functions you want to include are available for testing. In addition to many improvements to the tools already presented, such as the micro polygon engine Nanite or Lumen for dynamic global lighting, those interested will also find new animation tools.
While the focus of Unreal Engine 5 in Early Access was to introduce new features for the development of next-gen games, Preview 1 is intended to encourage developers from all industries to test the engine. Check out the redesigned Unreal editor, better performance, an expanded geometry editing toolset, improved path tracing (eye shaders and hair primitives), and more, according to Epic Games. One of the things worth mentioning about Nanite is that the memory usage has been optimized and with it the speed, stability, and quality. At Lumen, the changelog highlights "full hardware ray tracing support", which doesn't need distance fields or other software tracing and is intended to scale to large worlds.