SandBox (SAND) play-to-earn, game token?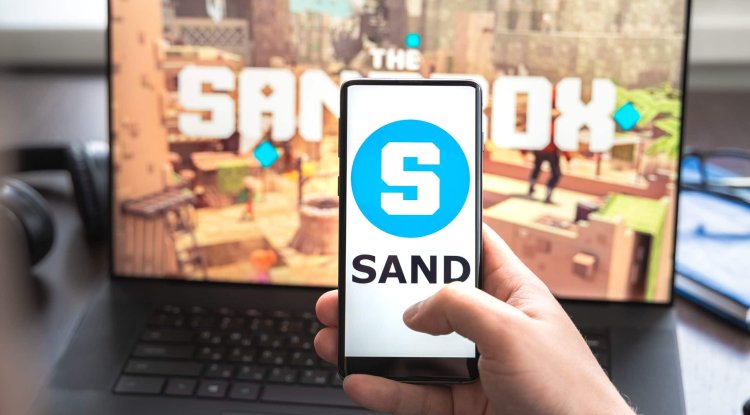 Photo Credits: DepositPhotos
Notice: This article is for informational and educational purposes only, and you should not take it as financial advice.
Sandbox was launched in 2011 by Pixowl, a company that develops games for mobile devices. Sandbox is a blockchain virtual world that allows users to create, build, buy and sell digital assets in the form of a game. "Combining the forces of a decentralized autonomous organization (DAO) and NFTs, SANDBOX creates a decentralized platform for a thriving and growing community."
According to their project documentation, the major goal of the SANDBOX platform is to successfully introduce blockchain technology into mainstream gaming. The platform focuses on providing a creative play-to-earn model, which allows users to be both creators and gamers at the same time. SANDBOX uses the power of blockchain technology through the SAND token, which enables transactions on this platform.
Founders of SANDBOX?
Athtur Madrid is the co-founder and CEO of Pixowl and he is one of the initiators behind SANDBOX. He graduated in economics from Dauphine University in Paris in 2000. Sebastien Borget is also a co-founder of Pixowl and he is the COO of this company. He graduated in computer network systems and telecommunications from the Institut national des Télécommunications in 2007. They founded Pixowl in 2011 and have been working on this project together ever since.
What makes SANDBOX unique?
"SANDBOX is unique because introduces blockchain technology into the world of gaming." Pixowl realized in 2011 that blockchain is a great market for games. By creating a universe where gamers can create and assemble blockchain-based pieces, SANDBOX's goal is to revolutionize this marketplace.
"By focusing on user-generated content, SANDBOX creates metaverses from players that contribute to the platform's future development." By introducing the SAND token, SANDBOX promotes decentralized management and allows users to share their views and ideas related to project development. Thanks to advanced technology, decentralized management is becoming a must-have in blockchain-oriented projects. The company emerged suddenly and attracted investors from several big names in the gaming industry such as Atari, Helix and CryptoKitties.
How many SANDBOX coins are in circulation?
There is a maximum and total bid of 3,000,000,000 SAND tokens. About 680,266,194 SAND tokens are currently in active circulation, representing 23% of the total offer available from March 2021.
Of the total token offer, about 25.82% was allocated to the company's reserve. Another 17.18% was set aside for the initial sale of tokens. The founders and team members provided about 31% of the total token offer distributed among them. About 12% of the total bid was set aside for the dedicated sale of the Binance Launchpad, and another 10% was earmarked as a reward to project consultants.
SANDBOX network security?
Since the SANDBOX virtual candle is not made on the Ethereum blockchain, it is secured via PoS (proof of stake) consensus. The SAND token is a standard version of the ERC-20 token, so users can invest in it and receive rewards from investing in the token.
Unlike the PoW (proof of work) consensus, which uses the Bitcoin blockchain, PoS does not require too much electricity or computer power to validate transactions. It relies on investors with the largest number of SAND tokens. The PoS consensus mechanism allows for a wide variety of applications, while still providing security for embedded tokens.
Where to buy SANDBOX?
SANDBOX enjoys increasing interest from both investors and users. Binance has the largest trading volume of SANDBOX for BUSD, with a trading volume of $ 7,015,941 as of March 2021. You can also buy SANDBOX on Gateio, Huobi Global, Kucoin, FTX, Kraken and other crypto exchanges.