Scuf Reflex as the first elite controller costs at least 220 euros
The first three third-party controllers for the Playstation 5 have now been presented. The Scuf Reflex, Reflex Pro and Reflex FPS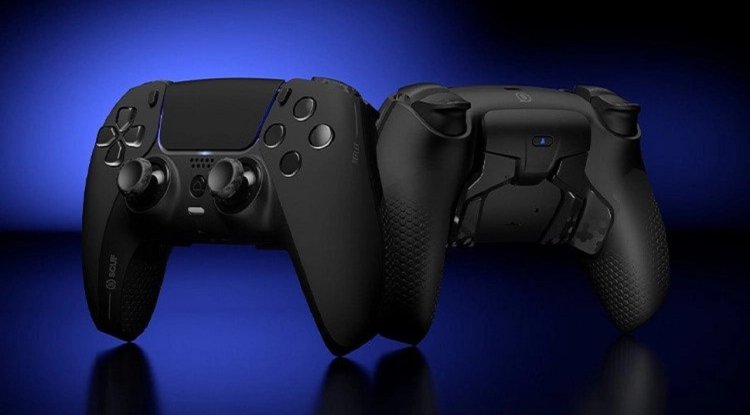 Photo Credits: scuff gaming / promo
The first three third-party controllers for the Playstation 5 have now been presented. The Scuf Reflex, Reflex Pro and Reflex FPS each have four programmable back paddles on the back. Thus, they are the first professional controllers for the PS5 on the market.
For the Playstation 5, there is so far only the official DualSense controller from Sony. But now the first third-party controllers from Scuf come in three new controller variants: Scuf Reflex, Reflex Pro and Reflex FPS. First of all, they have all the official functions of a DualSense controller and then go one better with expensive professional features.
Scuf Reflex DualSense controller with four programmable back paddles
The Scuf Reflex third-party controller for the Playstation 5 is basically a DualSense with additional features. Each controller from this series has four additional buttons on the back in the form of back paddles. These can be programmed directly on the controller. Thanks to paddle profiles, the controller settings can be individually adapted and saved for different games. Then there are also analog sticks that can be exchanged. The scope of delivery includes a total of four thumbstick alternatives.
In addition to the features mentioned above, the Scuf Reflex Pro PS5 controller also offers a performance grip. This should provide more comfort and grip during long game sessions. The Scuf Reflex and the Scuf Reflex Pro also have the normal haptic feedback and adaptive triggers of the normal DualSense controller. These two features are now missing from the Scuf Reflex, which is intended for fans of first-person shooters. Instead, this variant comes with instant bumpers and triggers that do away with the normal pulling movement. This makes them ideal for fast first-person shooters such as Call of Duty or Destiny. Without the classic Force Feedback motors and customizable triggers, this is a lightweight controller with no unwanted vibrations.
The Scuf Reflex and the other models will initially only be delivered in black. More colors and more front panels, as well as thumbstick alternatives, should follow in the next few weeks and months. However, Scuf costs a bit for the controller: The Scuf Reflex costs a full 219.99, while the Scuf Reflex FPS already costs 269.99 euros. But the controllers are also compatible with Windows 7 or higher.