Will the Nintendo Switch soon get AMD's FSR?
According to the rumors, the Nintendo Switch could soon get AMD's FSR. The game Nintendo Switch Sports, which will be released in April, should already be ready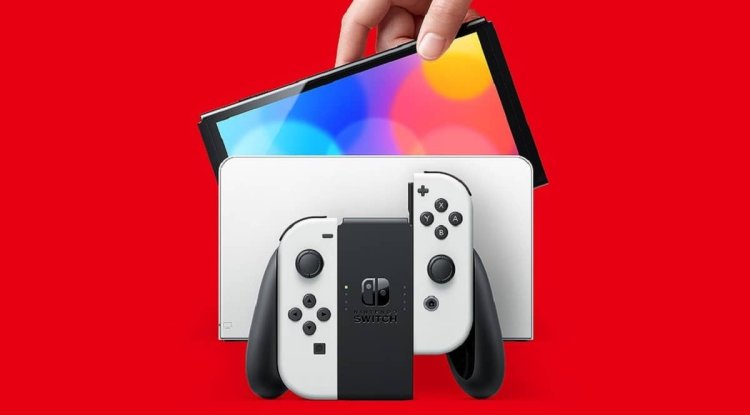 Photo Credits: Nintendo / Promo
According to the rumor mill, the Nintendo Switch could soon get AMD's FSR. The game Nintendo Switch Sports, which will be released in April, should already be ready.
Nvidia has been offering DLSS technology since 2018, which is said to enable high image quality with a high frame rate at the same time. Competitor AMD didn't have a comparable feature for a long time. FidelityFX Super Resolution has only been offered as a competitor to Nvidia's DLSS since June 22, 2021, but due to the principle, it does not reach the quality of DLSS. So far, however, FSR has been limited to Radeon graphics cards. According to Twitter users NWPlayer123 and OatmealDome, AMD FSR is coming to the Nintendo Switch soon. The resolution boost is said to be making its debut on the hybrid console with Nintendo Switch Sports.
AMD FSR is open source and could come to the Playstation 5 as well
The Nintendo Switch uses an Nvidia SoC that uses ARM chips. In open-world games like Pokémon Legends Arceus in particular, it is evident that the Nvidia Tegra X1 chipset introduced in 2015 is reaching its performance limits. With FSR, Nvidia's competitor AMD could help the switch achieve more performance. Developers should only have to write the code once to use the AMD solution and then be able to use it on different platforms for their video games. So AMD's FSR could also find its way onto the Playstation 5 and the Xbox Series X|S.
Nintendo Switch Sports is releasing on April 29th. By this time at the latest, it will be clear whether you can play football, volleyball, bowling, tennis, badminton, and Chambara in sword fighting with AMD's FSR. With Nintendo Switch Sports, the Japanese manufacturer wants to build on the success of the Wii Sports game by using the Joy-Con controllers as tennis rackets, for example. There will also be accessories such as a leg strap by plugging in a Joy-Con controller. In this way, the movement of the leg can be implemented in the game.
In other news, people love music from Nintendo games and love to listen to it even while they are playing Nintendo games. For this reason, a number of YouTube channels are popular that publish this music, and one of them is GilvaSunner who has a really amazing collection of music from Nintendo games.
However, Nintendo doesn't like that people like to listen to music from Nintendo games until they play Nintendo games. So now they intend to block videos on YouTube that contain music from their games. The GilvaSunner thus received over 1,300 blockades from Nintendo in one day. Music from games such as Super Mario Galaxy or The Legend of Zelda: Skyward Sword can no longer be listened to on his channel.